Chord Symbol Notation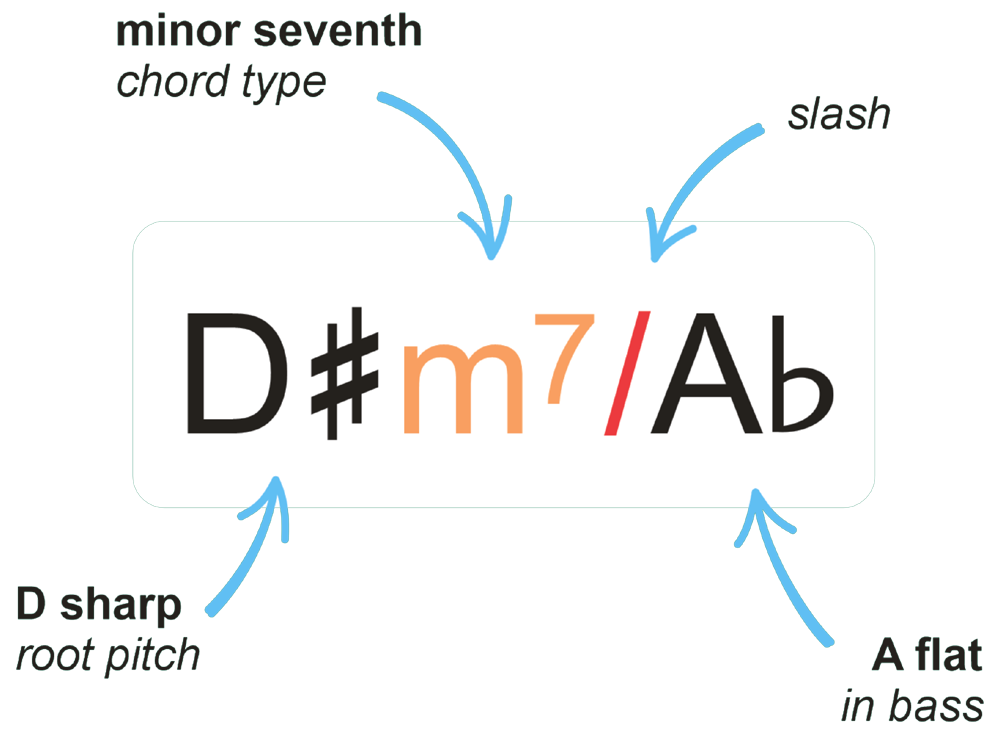 A chord symbol consists of a
Root pitch letter - one of C, D, E, F, G, A, B
Accidental, which is optional - # (which means sharp) or b (which means flat)
Chord type - something like maj, dim7, ∆7sus4 or ∆.
If there's no chord type indicated, then it's a major chord.
Chord Types
You can find the list of all chord types
here
.
Sometimes there are some weird symbols in the chord types.
Here are their meanings:
Slash Chords
The use of the slash in chord writing means that the note to the right of the slash is the bass note.
Examples:
Adim7/D
- A Diminished 7th with a D in the bass
Bb7sus4/G#
- Bb Dominant 7th suspended 4th with a G# in the bass
D#m7/Ab
- D# Minor 7 with a Ab in the bass
Chord Chart